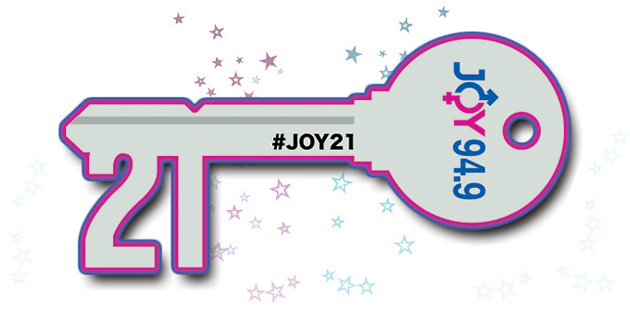 On Monday 1 December 2014,  JOY 94.9 will celebrate 21 years on air. This significant milestone is a major achievement, not only as Australia's first and only LGBTIQ community radio station, but also as an organisation that honours their connection to launching in 1993 on World AIDS Day.
JOY 94.9 continues to play a significant role in educating the broader community around HIV and AIDS awareness, from general programming to special projects, such as World AIDS Worldwide and the station's recent involvement at AIDS 2014.
The station continues to deliver on its mission and purpose: to provide a voice for the diverse lesbian, gay, bisexual, transgender, intersex, queer and allied communities, enabling freedom of expression, the breaking-down of isolation and the celebration of our culture, achievements and pride.
Help celebrate with them as they bring you a month-long extravaganza of special events, interviews, music and more to mark this momentous milestone. The Australian Pride Network wishes a big Happy Birthday to JOY 94.9 and to everyone associated with our community radio station!
For more information, visit: www.joy.org.au for details.
Image: courtesy of JOY 94.9