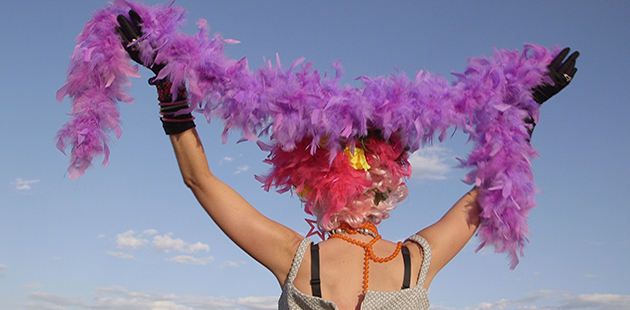 Organisers of the Broken Heel Festival have announced that the 2020 Festival scheduled for September in Broken Hill will be postponed to 2021 due to the current Coronavirus (COVID-19) pandemic.
Now in its sixth year, the much loved festival brings headline performances from the nation's best Showgirls, Bio Queens, Drag Queens, Drag Kings and DJ's representing every corner of Australia's diverse community. In a statement, Broken Heel Festival Director's Philmah Bocks and Esther LaRovere said:
"Darlings! It's with a heavy heart but a look to a rainbow horizon, that we have made the hard decision to postpone the Broken Heel Festival in 2020. We wish to offer our sincerest apologies to our 2020 Festival goers, especially those who have already invested in the 2020 event.
We cannot see that the crowd capacity of 2500 people will be approved for our event by September. It really has been a difficult time for everybody, but we are dedicated to using this time to bring you an even bigger, brighter and more glittery Festival in 2021.
We also wish to offer our deepest thanks to the Festival team, performers and sponsors who will be working tirelessly to improve the Festival plus keeping your safety and well being an ongoing priority."
The 2021 Broken Heel Festival is scheduled to take place 9 – 13 September. Tickets holders for this year's event will automatically be transferred to the 2021 event. For more information, including ticketing arrangements, visit: www.bhfestival.com for details.