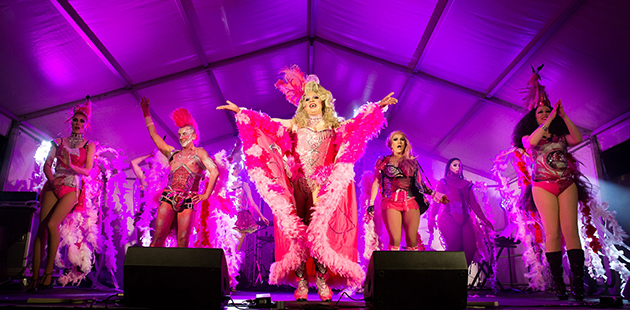 Adelaide's annual Queer Arts and Cultural Festival, Feast has officially opened registrations for artists and event organisers to participate in the 2019 celebrations.
Showcasing LGBTIQ artists from South Australia, interstate and overseas, this year's festival program will include BIG new initiatives, a bolder presence and a full menu of queer arts and culture to which everyone is welcome.
The multi art form festival celebrates the creativity of the emerging, mid-career and established artists, many of whom premiere new works at the Festival. In 2018 Feast had over 400 artists participate in over 90 events across the 16 day Festival.
Feast 2019 is expecting even more to help paint South Australia rainbow coloured. "We are having great conversation with artists, venues and community groups so we know 2019 is already shaping up to be stunning." said Producer, Margie Fischer.
"Our focus on supporting artists and culture makers includes holding marketing and publicity information sessions to ensure maximum exposure for participant's events," said General Manager, Helen Sheldon. "Feast is programmed to ensure events are not competing for similar audiences. Registered artists receive 100% of their box office takings."
The Festival will continue to use the open access registration model promoting all the events in Feast as well as producing the iconic Opening Night Party, Picnic In the Park and the return of the Picnic After Party.
The Festival program of arts and culture includes: cabaret, comedy, theatre, visual art, music, dance, film, literary events, forums, sport and community events. Anyone with a work in progress, show or event they want to have showcased during Feast should get in touch before registrations close.
The 2019 Feast Festival runs 9 – 24 November. Registrations are now open and close Friday 17 May. For more information, visit: www.feast.org.au for details.
Image: Opening Night Party Drag Queens – photo by Photo Jo