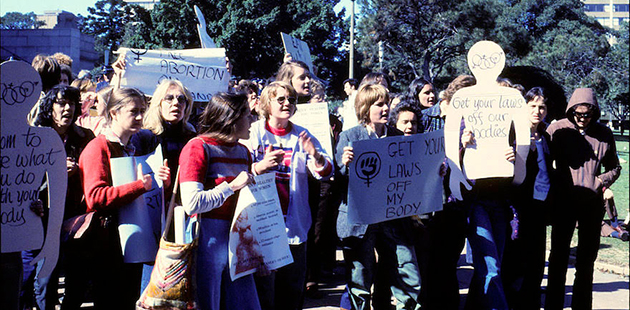 A highlight of the Sunshine State's queer community calendar, the Brisbane Queer Film Festival returns to present, indulge and empower LGBT, intersex, queer and gender diverse film, filmmakers and screen content from 8 March 2018.
Bringing the theme  – we're all the same in the dark – the festival highlights the power of films to create a collective experience among the audience in the darkness of cinema. Stripping back our labels, inhibitions, judgements and stigma, to be on a human level, together.
The 2018 program has been carefully curated by co-directors Shanon King and Justin Marshman to embrace the full gamut of queer cinema that includes 15 features, 4 shorts sessions and 5 documentaries. "We are always proud of the calibre, diversity and inclusiveness in the line-up of films. We're not the largest queer festival, but our program features the best films chosen especially for Brisbane's queers, allies and cinephiles." said King.
The festival opens with a contemporary take on all things queer, youthful and hope with Freak Show. Based on the novel by James St. James, the critically acclaimed, coming-of-age comedy follows fashion-forward teen, Billy, who, on moving to a new school, sets his sights on becoming Homecoming Queen. Directed by Trudie Styler, Freak Show stars Alex Lawther as Billy, and some unforgettable cameos by Bette Midler, John McEnroe and Laverne Cox (Orange Is the New Black)
Rounding out the festival is the restoration screening of Donna Deitch's swooning and sensual first film, Desert Hearts. With smouldering chemistry between its two leads (Helen Shaver and Patricia Charbonneau), an evocative jukebox soundtrack, and vivid cinematography by Robert Elswit, Desert Hearts beautifully exudes a sense of tender yearning and emotional candour that was groundbreaking upon its release in 1986.
Program highlights include the documentary from duo Anthony&Alex, Susanne Bartsch: On Top – an intimate immersion into the singular world of nightlife and fashion icon Susanne Bartsch; a special 'out to brunch' session of the Finnish film, A Moment in the Reeds – a tale of two men thrown together by chance, forging an instant, deep connection with each other across the space of a few days; and After Louie which follows Sam (Alan Cumming), an artist and activist from ACT UP who lived through the early years of HIV/AIDS –  a man scarred and still struggling with survivor's guilt.
Along with two very special Brisbane outings of two highly anticipated films: My Days of Mercy and Love, Simon. The first starring Ellen Page and Kate Mara as lovers; and the later, a major studio 'gay focused' film based on the novel, Simon vs. the Homo Sapiens Agenda by Becky Albertalli.
The program also includes a special first full outing of Brisbane filmmaker Mary Duong's 3 part web-series Two Weeks – co-presented with LiveLab and Griffith Film School, showcasing local queer filmmaker talent; Digby Duncan's documentary Witches, Dykes, Faggots and Poofters about the 78ers and the first Mardi Gras in Sydney, as part of the National Film and Sound Archive of Australia Restores program; and Saturday Church – a part musical, all coming of age, gender queer / non conforming, fantasy film presented in partnership with Wendybird.
The 2018 Brisbane Queer Film Festival screens at the New Farm Cinemas: 8 – 18 March. For more information and complete program, visit: www.bqff.com.au for details.
Image: Witches, Dykes, Faggots and Poofters, 1980 (film still) – courtesy of the National Film and Sound Archive of Australia