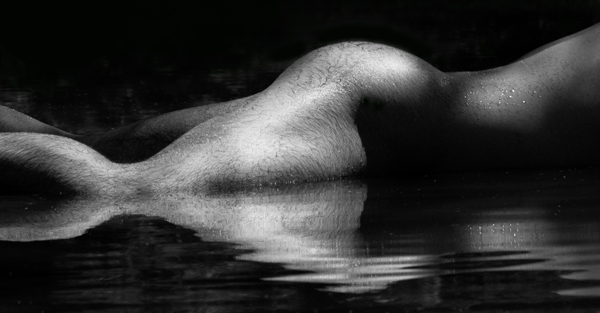 Opening this Saturday on the Queen's Birthday weekend, the ever-popular Men on Men Art Competition at The Laird Hotel coincides with Southern HiBearnation – the largest gathering of bears & their admirers in the Southern Hemisphere.
The Men on Men Art Competition Open Day is a gender-inclusive event, and the first opportunity to officially view and purchase works. The Open Day also gives Laird punters the chance to bring their friends and/or family, and the only chance to cast your vote in the People's Choice Award category.
As in previous years, artworks are of a masculine nature, and in a variety of mediums including photography, painting, stencil & street art, etching, drawing, digital and mixed media. All works must have been created within the preceding 12 months to be included in the exhibition.
Previous Grand Prize winners have included Ross Spirou (2015), Andrew Li (2014), Alex Renn (2013), Steve Scalone (2012), Steve Edwards (2011), Stephen James Bell (2010), Andrew Foster (2009) and Ross Brownsdon & Travis De Jonk (2008).
In 2016, the Grand Prize winner will go home with a $500 voucher from Dean's Art and will feature in Melbourne Community Voice (MCV). The People's Choice winner will receive a $100 voucher for Dean's Art. Both winners will also feature in a joint exhibition, Exposed at The Laird during the 2017 Midsumma Festival. Winners will be announced during the Mr Australasia Bear Competition on Saturday 18 June 2016.
Men on Men Art Competition
The Laird, 149 Gipps Street, Abbotsford
Open Day – Saturday 11 June 2016: 2.00pm – 6.00pm
Exhibition: 11 – 24 June 2016 (during hotel hours)
For more information, visit: www.lairdhotel.com for details.
Image: Ross Spirou, Karlos, 2015 – winner of the 2015 Men on Men Art Competition