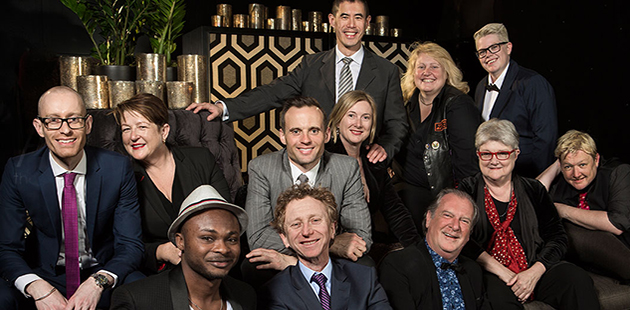 Is there an LGBTI community member you admire, or a person or organisation you know that has helped the LGBTI community and deserves to be recognised for their efforts? Then you can shine a light on your community hero by nominating them for an Honour Award.
Aurora Chair Alison King says the Honour Awards provides a valuable opportunity to pay tribute to people and organisations that are making a difference in the lives of LGBTI people in NSW. "We all hear lots of wonderful and moving stories of how people from all walks of life are helping or inspiring others in our community and that's what we want to celebrate through the Honour Awards," said Ms King said.
"So we're inviting community members to nominate people or organisations they feel have provided leadership or achieved outstanding success within the LGBTI community or have provided excellent service or made a significant contribution to the LGBTI community."
ACON President Justin Koonin says the Honour Awards are about recognising and celebrating all kinds of achievements and contributions from many who may not always be in the limelight. "As a community, it's important that we celebrate our unsung heroes as well as our more high profile achievers, so we're keen to hear about people and organisations who have made a difference in the lives of only a few people as well those whose contributions are more wide-ranging," said Mr Koonin.
"They can be people or organisations who directly help others, whose work is improving the wellbeing of our community, or whose achievements are inspiring people in our community."
Nominations can be submitted in eight categories covering the business, health, education, community, legal, political, media and cultural sectors. Nominations are free and can be submitted via the Honour Awards website.  Nominations close at 5.00pm on Wednesday 31 August 2016.
This year's awards will be presented at a gala ceremony and cocktail party at The Ivy Ballroom in Sydney on Thursday 29 September. The finalists and their guests will join a host of government, media, entertainment and community personalities for a fabulous night of celebration. For more information, visit: www.honourawards.com.au for details.
Image: 2015 Honour Award Winners – photo courtesy of John McRae