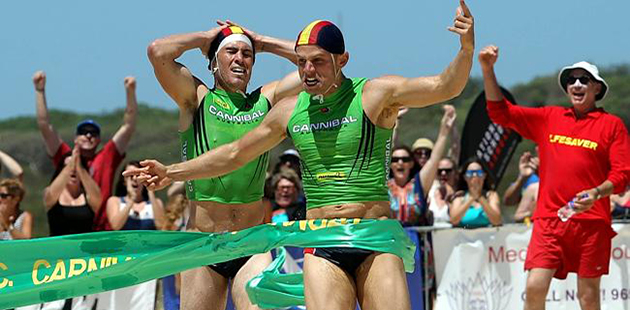 After 12 days of screening the best queer films from around Australia and the world, the 25th Melbourne Queer Film Festival (MQFF) has come to an end with the announcement of the Audience Choice and Jury Award Winners.
This year, the MQFF has awarded $8,500 in cash prizes to films across a range of genres. And the winners are…
Audience Choice Awards:
Best Feature Film: Drown
$2,000 – presented by MQFF Life Members & Sweethearts Claire Jackson and Lisa Daniel
Best Documentary: Alex & Ali
$2,000 – presented by MQFF Life Member & Sweetheart David McCarthy
Best Australian Short Film: All God's Creatures
$500 Cash – presented by Step Right Up
Best International Short Film: Boy
$500 Cash – presented by Twenty21
Jury Awards:
The Jury Awards recognise home grown filmmakers from the diverse selection of Australian short films that screened in the 2015 Oz Shorts and Celluloid Casserole packages.
City of Melbourne Emerging Filmmaker Award for Best Australian Short Queer Film
Showboy – $3,000
The winner of the City of Melbourne Award also qualifies for automatic inclusion in the international queer shorts competition, the Iris Prize, which is the world's largest prize for a GLBTQ short film. The winner of the Iris Prize receives £30,000 to make their next short film in the UK.
Selectors' Choice Award for Best Australian Short Queer Film in Celluloid Casserole
Drag Mama – $500
Through these awards MQFF support the exceptional work of talented filmmakers from Australia and around the world. For more information, visit: www.mqff.com.au for details.
Image: Drown – photo courtesy of JJ Splice Films