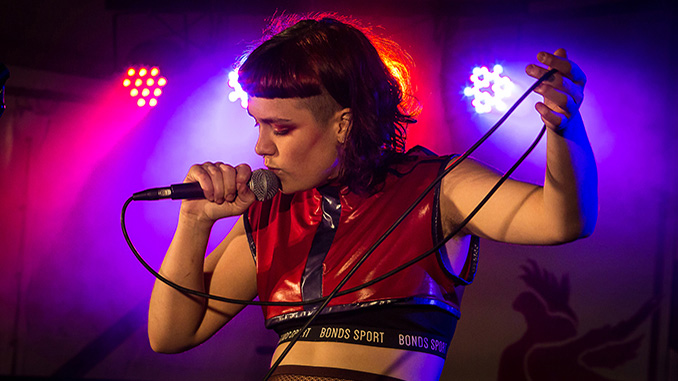 Feast, Adelaide's annual LGBTIQ+ Queer Arts and Cultural Festival has officially opened registrations for artists and event organisers to participate in the festival as part of the Pridevember (November) 2021 month-long celebrations of inclusivity and diversity.
A focus for this year's festival is the 50th anniversary of the creation of the term transgender.
Transgender people have existed throughout history; however, the term transgender was first coined by activist and trans pioneer Virginia Prince, who popularised the term through her advocacy and writing in the 1970s, a decade that saw massive social change globally.
"Feast welcomes participation from all LGBTIQ+ artists and event organisers, and this significant anniversary is an opportunity to reflect upon what has been achieved for Transgender people as well as what still needs to change," said Feast General Manager Helen Sheldon.
"Globally the transgender community still faces many barriers to equality, some countries have made it a criminal offence and transgender deaths are on the increase."
"Social movements like Black Lives Matter and Me Too are increasing their momentum, and rightly so. In 2021 let's put a spotlight on the transgender community, whose inequality intersects all these movements" said Ms Sheldon.
Last year's festival was affected by the COVID-19 pandemic, with reduced audience capacities and event cancellations. However, Feast was the FIRST multi-arts festival to take place in Australia since the start of the pandemic.
Despite reduced venue capacities and a reticence from the general public to attend events, many shows and events in drag, cabaret, theatre, visual art and community categories had sell-out attendances demonstrating the tremendous support of our LGBTIQ+ communities.
Although the trans community is a focus for this year's Festival all LGBTIQ+ artists and event organisers are invited to participate and attend.
In 2021 Feast is seeking emerging, mid-career and established artists and event organisers from a wide range of art forms like drag, cabaret, theatre, dance, music, visual art and literature as well as community groups to participate.
Anyone with a work in progress, show or event they want to showcase during Feast should get in touch before registrations close on Monday 28 June 2021. The 2021 Feast Festival runs 6 – 28 November. For more information, visit: www.feast.org.au for details.
Image: Lupa J at Feast Festival's Carnival Opening Night Party – photo by Jo