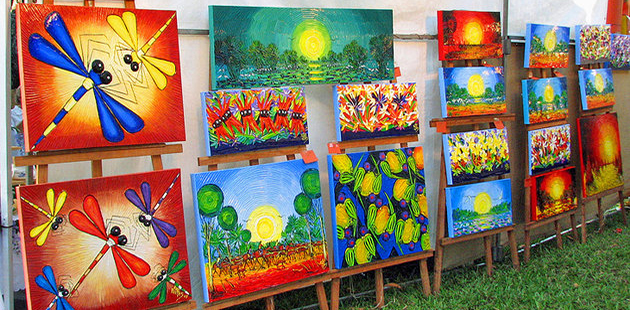 FABalice Festival (Alice Springs):  March 2022 (dates to be confirmed)
For Kings, Queens and everything in-between – a three day rainbow festival in the beating heart of Australia… spectacular drag, comedy and cabaret performances and al ages events featuring a Flag raising ceremony, Street Party, Colouring the town Rainbow, Cinema screenings, Drag Queen Story time, Carnivale under the stars, Afterparty, Drag Queen Bingo, a Pool Party and an DJ pumping out the tunes set amongst a glittering landscape of Alice Springs!
---
Parrtjima – Festival of Light (Alice Springs): 8 – 17 April 2022
Parrtjima is the only authentic First Nations festival of its kind, showcasing the oldest continuous cultures on earth through the newest technology – all on a 300-million-year-old natural canvas in the Red Centre. Parrtjima celebrates the ways in which artists can evolve and experiment with different styles and materials, while staying true to the ancient philosophy of connection and Country.
---
Katherine Pride Festival: 18 – 20 June 2021
With the current global situation affecting so many people worldwide, the committee of Top End Pride NT (inc) vision a weekend celebrating life, diversity and community sharing positivity with one another. Events include: Opening Celebration, Pride Story Time, Pride Picnic Day, Dine with Pride and Drag Queen Bingo.
---
Darwin Festival: 5 – 22 August 2021**
Darwin Festival is an 18-day celebration of music, theatre, visual art, dance, cabaret and more in the beautiful tropical city of Darwin.  Enjoy the festive atmosphere, delicious food and drink stalls, and free performances at the heart of the arts – Festival Park – and various venues across Darwin, as the Festival activates the city every August.
---
Top End Pride Festival: 3 – 5 September 2021 (dates to be confirmed)
A three day tropical festival incorporating a Launch, Rainbow Cabaret, Rainbow Day, Pride Parade, Tea Dance, Parties, Love Boat and Pool Party. The Darwin Pride Festival celebrates the rich, diverse LGBTQIA+ community in the glorious tropical sunshine.
---
If your festival or event is not listed above, and you would like to submit for consideration, please send an email to: reception@australianpridenetwork.com.au Your festival or event must be not-for-profit and primarily coordinated by those who identify as LGBTIQ. (Events organised by individuals or commercial entities will not be considered)
Image: Art at Mindil Beach Sunset Market – photo by Stephen Michael Barnett (CC)
Note: ** festival contains significant LGBTIQ content