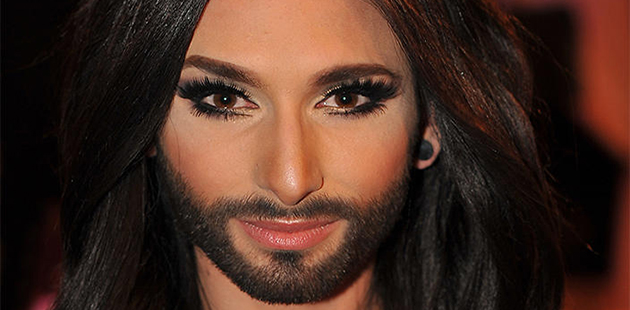 South Australia's annual Feast Festival is going bigger and better than ever before with a variety of talented local, national and international artists and explosive special events this November.
Since its inception in 1997, the Festival has hosted big names including Matthew Mitcham, Joel Creasey, Beccy Cole, Hannah Gadsby and Bob Downe to name a few, and has and attracted thousands of visitors to its hub of activities. Feast's secret to longevity is the way the Festival celebrates diversity and inclusion of the LGBTIQ community.
It is one the largest LGBTIQ festivals in Australia and this year aims to be no exception to its fabulous past with a spectacular program line-up. Local cabaret artist Michael Griffiths has been named this year's ambassador while international super star Conchita will be headlining the Festival. The Eurovision sensation has achieved critical recognition and acclaim since winning the Eurovision contest in 2014.
Kicking off with the Opening Night Party on Saturday 14 November, the 2-week Festival promises not to disappoint overflowing with an array of cabaret/theatre, comedy, visual art, film, literature, forums and special events. The Festival's exciting culture aims to create a loving and accepting ambience as attendees can expect to witness a diverse range of performances from lip-syncing drag queens through to same sex dance competitions. Program highlights include:
The Art of Drag – A Night With Conchita, the Austrian bearded lady and drag queen phenomenon wowed the world in 2014 when she won the Eurovision contest with the song, Rise like a Phoenix. Conchita will be joined by Adelaide icon Vonni to host this special event that promises to be feather filled and fabulous. Performing live in Australia for the first time, the evening will feature a line-up of local and interstate drag artists.
Coinciding with the 40th Anniversary of the decriminalisation of male homosexual activity in South Australia, 2015 Homosexuality History Conference brings together over sixty South Australian, national and international presenters including academics, activists and community members exploring a range of LGBTIQ themes. The conference will be opened by Peter Duncan, Attorney General in the Dunstan Government and closed by Senator Penny Wong.
Why read a book when you can hear stories from a real life LGBTIQ person? Queer Living Books follows a concept that originated in Denmark. Readers are offered the chance to engage in an informal half hour conversation with living 'books' – an extraordinary group of local volunteers who share their stories. From diverse backgrounds, our recruitment of 'books' tell stories not given attention in mainstream media.
Direct from a smash hit run at Edinburgh Fringe, acclaimed cabaret performer and Feast Ambassador Michael Griffiths IS Annie Lennox. From the gender bending early days as one half of 80s new wave sensation Eurythmics through to her stunning solo career. Featuring unforgettable songs like Why, Thorn In My Side, Walking On Broken Glass and There Must Be An Angel (Playing With My Heart).
First runner up on Australia's reality show Project Runway and co-host of radio show Camp as Tits with Meshel Laurie, The Devil Wears Leigh Buchanan celebrates the story of Leigh through heart-rending song and hilarious stories of his journey through rags to riches.
A hit at the recent Melbourne International Comedy Festival, Feast Favourite Thomas Jaspers returns to Adelaide with his quick-wit humour and audience participation in Always the Bridesmaid, while Adelaide's own cabaret darling, Amelia Ryan, returns with the multi-award winning, Storm in a D-Cup.
Celebrate the last day of the Festival in the leafy surrounds of Pinky Flat on the banks of the River Torrens. Picnic in the Park is a family friendly frolic that is always one of Feast's most popular events. This year sees the return of all your favourites including the Dog Show, the tug-of-war with the Metropolitan Fire Service, DJs from Hit 107, as well as gourmet food vans and great South Aussie wine, cider and beer.
"Feast Festival has always delivered on its celebration of diversity and we want you to enjoy it through the plethora of queer art and culture we have to offer this year," says Feast Festival Chair, Joshua Rayner. "With this year's theme, Come as you are we want our community's diversity and inclusion celebrated and recognised and more importantly we want all of you to be proud of who you are."
"Feast is not dominated by any particular cluster within our community and I encourage all those that have previously been engaged in Feast to continue to look towards our 20th year for what will undoubtedly be a wonderful and outstanding celebration of inclusion and diversity."
The 2015 Feast Festival runs: 14 – 29 November. For more information and full programme, visit: www.feast.org.au for details.
Image: Conchita Wurst