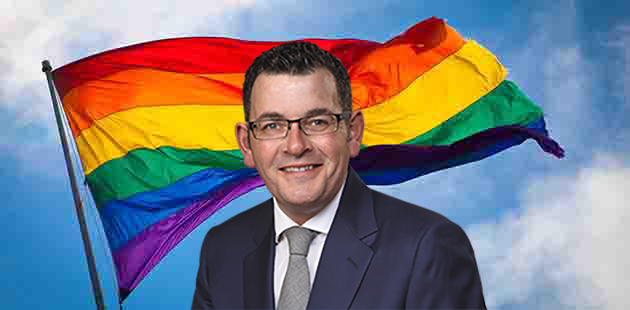 Victoria will be home to Australia's first Pride Centre as part of the Andrews Labor Government's equality agenda in the 2016/2017 Victorian Budget, committing $15 million towards the Pride Centre, which will be bigger than San Francisco's LGBTI Community Centre.
"Equality is not negotiable in Victoria," said Premier Daniel Andrews. "Victoria's LGBTI community has a lot to be proud of and I congratulate everyone who has worked hard to make Australia's first Pride Centre a reality."
The Pride Centre will showcase LGBTI art and history, bring together advisory, health and support services, and feature community spaces to provide a safe social environment. It will serve as a hub for LGBTI groups and organisations, sharing ideas and resources to further their work in supporting equality, diversity and inclusion across the state.
The final design, location and timeframe for the establishment of the Pride Centre will be agreed in consultation with the LGBTI community. The Centre is part of the Labor Government's continued investment in services and facilities for lesbian, gay, bisexual, transgender and Intersex (LGBTI) Victorians.
"The Pride Centre is long overdue and will attract people from across Victoria, Australia, and the world," said Minister for Equality, Martin Foley. "It will be a great gathering place for the LGBTI community and allow for much greater collaboration between services and community organisations."
The announcement of the Pride Centre comes ahead of the formal historic State apology to the LGBTI community in Parliament on 24 May 2016 for those convicted under unjust and prejudiced laws against homosexual acts.
Image: Victorian Premier Daniel Andrews