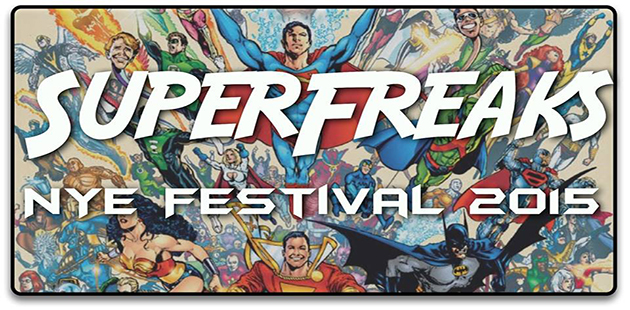 New Years Eve 2015 is coming and you'd better be ready as Tropical Fruits announces the theme for this years event, Superfreaks.
With a world in jeopardy, Superfreaks NYE needs you to find the superfreak inside. Reveal your secret identity and unleash your hidden power, as we fight for truth, justice and equality on the dancefloor of love!
Masked vigilantes will go head to head with the monsters of your darkest fantasies, as worlds collide in an inter-stellar explosion of spandex, leather, glitter and glory.
Tropical Fruits is the premier GLBTI community group in the Northern Rivers in NSW. More than 4000 people saw in NYE 2014 at the Lismore Showgrounds. So find your lasso, dig out your hammer and set your inner Superfreak free.
Tickets go on sale 1 September 2015. For more information, visit: www.tropicalfruits.org.au for details.
Image: courtesy of Tropical Fruits Inc.