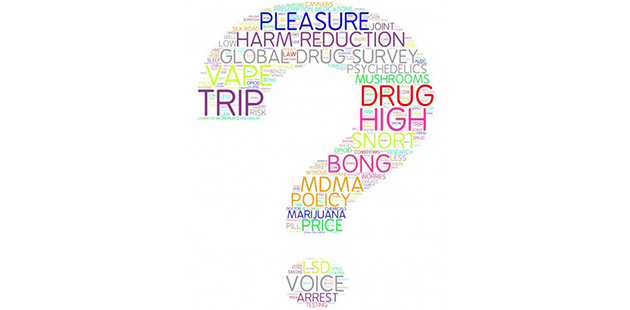 At a time of unprecedented change in the world of drugs, LGBTI Australians are being encouraged to take part in a global survey, to help researchers better understand what drugs people are using and why.
With the rise in novel psychoactive drugs and the dark-net continuing to steal headlines and policy attention, the Global Drug Survey (GDS) will ensure that accurate data on these issues is being shared, and that we don't lose sight of the real big players namely alcohol, tobacco products and prescription drugs.
Objective, independent and informed, the GDS brings together leading experts to ask you questions about drugs and alcohol, to help make difference to the way people talk about drugs, think about drugs and use them.
The GDS will try and figure out why people use synthetic cannabis products, while asking why people stop using drugs. It will also conduct the world biggest ever assessment of cognitive and performance/image enhancing drugs in the world, and will ask people (who use drugs) to help create the world's first ever safer drug using limits guide.
The Survey will compare drug prices around the world, will tell you how much the average man and woman needs to drink to be a happy drunk, and will aim to answer the question 'do vegetarians use less drugs than other people?'
Last year almost 80,000 people from around the world shared their experience and expertise by participating in the GDS. The findings were reported internationally and reached over 1 billion people.  This year the survey aims to be even bigger – translated into 10 languages, with partners in 20 countries, organisers are looking to engage with over 120,000 people.
To take part in Global Drug Survey 2015, visit: www.globaldrugsurvey.com/GDS2015.  The survey is completely anonymous and confidential, and is available until 20 December 2014. Results will be published via global media partners in June 2015.
Image: courtesy of Global Drug Survey