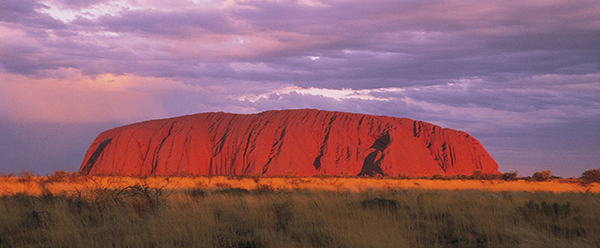 The Northern Territory is vast. Occupying about one sixth of Australia's total land mass, its boundaries encompass a variety of contrasting landscapes and experiences, best tackled by exploring a few key destinations – each with their own distinct personality.
The Top End of the Northern Territory is known for its tropical weather, crocodiles, rich indigenous culture, great fishing, national parks and laid-back lifestyle.  It is home to an eclectic mix of cultures whose outdoor lifestyle is complemented by brilliant sunsets, fantastic fishing and a colourful calendar of outdoor events.
Darwin is the Northern Territory's multicultural capital, famed for its markets and festivals, Asian cuisine and beautiful natural harbour. Surrounded by a red sand desert which stretches for hundreds of kilometres in all directions, Alice Springs is one of Australia's most famous outback towns. It is the gateway to the iconic natural features of Uluru (Ayers Rock) and Kata Tjuta National Park.
Here, stories of Australia's history and heritage are told through a colourful cast of characters and events that include camel races, gold-diggers and outback pioneers. Both Alice Springs and Darwin boast strong and vibrant gay and lesbian communities, with Darwin hosting the 3rd Asia Pacific Outgames in May 2014.
Organisations:

Image: Uluru (Ayers Rock)