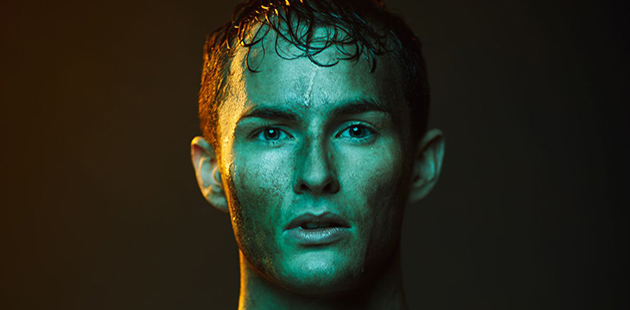 Featuring over 440 events, presented by 3,358 artists, across 150 venues in a big, bold celebration of independent arts, Melbourne Fringe is back for another year from 13 September 2018. With so much on offer, Australian Pride Network takes a look at twelve shows worth checking out:
Anatomy of a Power Pussy
Hares & Hyenas: 15 – 22 September
After a smashing debut at Melbourne Fringe Festival in 2017, Melbourne cabaret star Sophie deLightful returns with her most personal, raw work to date. Anatomy of a Power Pussy will challenge perception and encourage thoughts, tackling issues close to deLightful's heart including life as a queer, and a power pussy – inspired by her community of fierce felines. Her signature powerhouse vocals will entice, inspire and excite with heartfelt interpretations and reworkings of classic and modern songs – teaching there is power from vulnerability as much as boldness. A decisive next step for one of Melbourne's most ambitious cabaret stars.
The Date
The Butterfly Club: 24 – 30 September
Created and Performed by Dean Robinson, The Date returns to The Butterfly Club following a sold out season earlier this year. A young, anxiety ridden gay man, grooms and groans for a first date, he's nervous and very out of practice so what else can he do but call his best friend for advice. He begins to ponder past relationships and dates, and how they have shaped him to who he is today.
The Boy, George
Errol's & Co: 20  -25 September
It's 2028 and Prince George is pissed off. The Queen is dead, the Monarchy is set to follow and he really, really wants to be King. Fourteen, insta-famous and with the school year on the horizon George would literally rather die than leave the Palace. But a storm is brewing. Public and political unrest. The People want a revolution. Time is running out and plots must be laid. This pampered-up pup isn't planning on going quietly. Or at all. Patrick Livesey presents a queer satire about privilege, growing up and failed expectations. The Boy, George is The Princess Diaries in reverse. A tanty of Shakespearean proportions. A meltdown fit for a would-be King.
The Gargoyle
The Butterfly Club: 17 – 23 September
Part physical theatre, part song cycle, part monologue, The Gargoyle is a gothic fairy tale about otherness, monstrosity and the power of storytelling in our culture as a means of making sense out of chaos. A centuries-old stone gargoyle atop a church is struck by lightning and falls into the river below. By some unknown miracle he is granted life. Haunted by the symbolism and connotations of his creation, he lives his days under a bridge by the highway, using legends of other mythical monsters to craft a false but comforting lineage. He awakes one day to find a group of people in his space – the audience. He is scared and hesitant at first, but soon finds that his stories can't help but come pouring out.
Thy Neighbour
Hares & Hyenas: 13 – 21 September
Neighbours, we all have them. The good, the bad, and the ones we've not yet found words for. What doesn't kill you… can indeed leave you homeless and with one mighty tale to tell! A fiercely relatable comedy that dives into the hilariously dark story of two women and their neighbours. Selina Jenkins is an award-winning cabaret artist, acclaimed musician, and celebrated character comedian. She is also the woman behind renowned Australian comedy character, Beau Heartbreaker.
Intoxication
Brunswick Mechanics Institute: 25 – 29 September
A post-dramatic patchwork about queer millennial anxiety, Intoxication explores how the intense fear of being alone rules modern society, and how one person's loneliness is symptomatic of everyone's problem. Inspired by the work of sociologist Brené Brown, Intoxication weaves together concepts of vulnerability and shame with Christopher Bryant's personal experience of a brain injury and amnesia, and the overall anxiety of being queer in the technological age.
Kirsty Webeck – I Get It Now
Arts House – Underground: 22 – 29 September
Kirsty Webeck has been storming the country alongside the biggest names in comedy with her relatable, hilarious brand of humour. Lately she has been realising that things aren't always what she first thought they were and her brand-new show, I Get It Now, is the hilarious culmination of these discoveries.
Nigella – Love Bites
Alex Theatre St Kilda: 20 – 22 September
A triumphant character cabaret that explores the sugar highs and front page lows of the domestic goddess' career, Nigella – Love Bites returns to Melbourne for 3 nights only. If you missed her last year here is your chance. She has been tantalising our taste buds for years. Single handedly bringing sexy back into the kitchen with her smooth rich British accent, voluptuous physique and rampant addiction to alliteration. After a slew of recent media disasters, she has relaunched and revamped and is back with a vengeance.
Pilepileta
Theatre Works: 25 – 30 September
Encapsulating the resilience of the human spirit in a poignant, painful yet powerfully beautiful show, Sheree Stewart will investigate her experience of being a "big queer Aboriginal woman in a small redneck town". Giving voice to the silenced and hope for those who walk with nothing, Pilepileta demonstrates how even with odds stacked against you, with a few friends, and the Creator Eagle Bunjil, anything is possible
Tomfoolery – The Words and Music of Tom Lehrer
Gasworks Arts Park: 12 – 22 September
Enter the thoroughly twisted world of famed satirical songwriter and Harvard mathematician, Tom Lehrer. Discover why the South Australian Playford government banned five of his songs during his 1960 tour. From Poisoning Pigeons in the Park to The Vatican Rag and The Masochism Tango, this is one hilarious cabaret show not to be missed! Directed by Theresa Borg, Tomfoolery features Michael Dalton, Peter Hurley, Susan-ann Walker and Sean Weatherly.
Transistor Sister
Pilgrim: 20 – 28 September
Chloe Black is one of the most sought-after comedians in Tasmania. She has been doing stand up for 17 years but 2 years ago came out as transgender and has been performing as her true self ever since. Her insights into living as both genders have become an absolute hit with audiences. Her outlook on dating, coming out, living true to yourself and finding a comfortable pair of shoes have been making people laugh long and loud. Her comedy has been lauded by straight and queer audiences alike, striking a great balance between profound insight and unique hilarity.
Twink Ascending
Emerald City – The Stables: 26 – 29 September
Twink Ascending is a raw and revealing insight into the realms of the modern gay man. From the beautiful, inspiring and sexy to the disgusting, embarrassing and hopeful, this show leaves no stone unturned in its exploration of queer male culture. Featuring Andy Johnston, Twink Ascending is a sass pot of cabaret, theatre, song and drag set amidst the ruins of a post-apocalyptic world, this piece is unlike anything you've seen before.
The 2018 Melbourne Fringe takes over the city from 13 to 30 September 2018. For more information, visit: www.melbournefringe.com.au for details.
Image: Andy Johnston stars in Twink Ascending – photo by Kayzar Bhathawalla