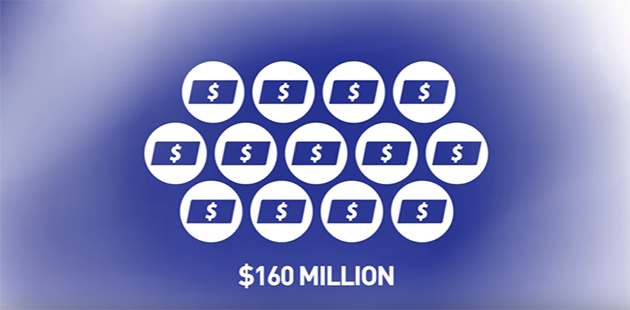 Parents of LGBTI children have stepped up their campaign against a marriage equality plebiscite and for a free vote in parliament with the release of a second TV and social media advertisement.
The new ad, Better Things We Can Do With $160 million illustrates the cost of a plebiscite to taxpayers by showing how many teachers (578), nurses (477) and post grad degrees (1,975) could be funded with the money a plebiscite will cost.
The ad will direct people to the Make It Law webform that allows those concerned about a plebiscite to write to their federal representatives. So far 12,000 individuals have sent over 150,000 emails through www.makeitlaw.com.au.
"This week we were encouraged by the Nick Xenophon Team coming out firmly against a plebiscite but we still need to get Labor on board," said PFLAG spokesperson, Sharyn Faulkner. "The Government is spruiking a plebiscite strongly but we intend to be just as strong in rejecting it. We won't rest until the Senate vetoes a plebiscite and parliament gets back on track to a free vote."
"I thank all those Australians who have taken the time to write to their federal members and I urge them to ask their friends and family members to write too," added Faulkner.
PFLAG's first anti-plebiscite ad: Make Marriage Equality Law Now – which highlights the fact a plebiscite won't be binding, will be shown on Sky TV from this weekend onwards.
For more information, visit: www.makeitlaw.com.au for details.