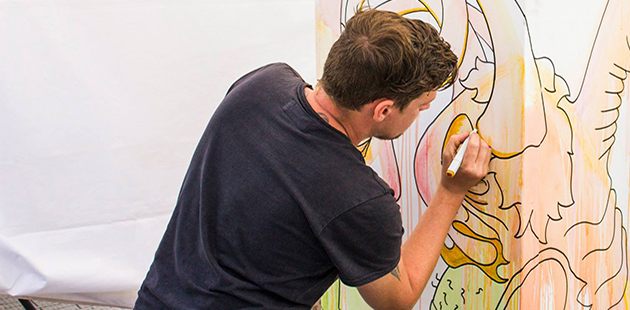 Melbourne's Midsumma Festival has announced the inaugural Australia Post Art Prize to be presented as part of the 2016 Festival.
Believing everyone has a story to tell, Australia Post hopes that the Art Prize will be a platform to tell our stories and see our voices and values shared with our families, friends, colleagues and the wider community. The theme for the 2016 Australia Post Art Prize is Identities. The exhibition will focus and examine the relationships between socio-political issues and personal experiences within the queer community.
The Australia Post Art Prize will combine artists from different generations and backgrounds. The works will illustrate a unique vision on queerness, while offering a critical tool for the reformulation of normative social and art historical ideals. Works that examine how identity is both contextual and relational and how the formation of one's identity is related to the identification with others is highly encouraged.
Submissions will be welcomed from the Diverse, Sexuality and Gender (DSG) community across all visual art forms. Interstate, regional, emerging and established artists are encouraged to submit their work. A carefully curated selection will be chosen as the 2016 Australia Post Arts Prize Finalists, and will be showcased at an exhibition during the Festival .
From the finalists, the judging panel will award the following prizes: the Australia Post Art Prize 2016 ($2000 cash prize); and the Australia Post Art Prize People's Choice Award ($500 cash prize). Additional prizes may be awarded at the discretion of the judging panel.
Entries close Wednesday 16 December 2015. The Australia Post Art Prize exhibition will run 22 January – 7 February 2016 at the 69 Smith Street Gallery. For more information, visit: www.midsumma.org.au for details.
Image: photo by George Groves