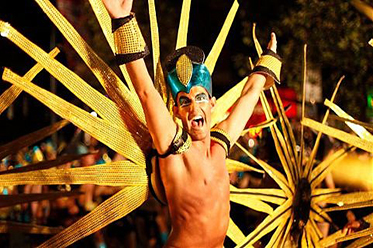 As the glitter settles on the 2014 Mardi Gras Festival, organisers have announced key dates as they plan for an even bigger, brighter and more inclusive Mardi Gras in 2015.
Key dates for the 37th annual Sydney Gay and Lesbian Mardi Gras are:
Harbour Party – Saturday 28 February 2015
Parade – Saturday 7 March 2015
Party – Saturday 7 March 2015
More dates will be announced as soon as they are available. For more information, visit: www.mardigras.org.au for details.
Image: courtesy of Sydney Gay and Lesbian Mardi Gras