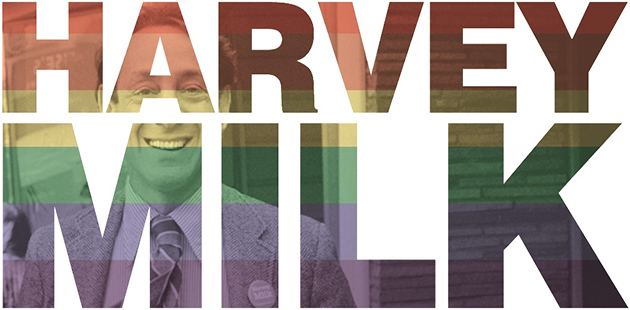 In January 1978, after his third campaign for a position on San Francisco's Board of Supervisors, forty seven year old camera salesman Harvey Milk made history by becoming the first openly gay man to be elected to public office in America.
Ten months later, having secured the city's first gay rights ordinance, Harvey was shot and killed by fellow City Supervisor Dan White.
Left Bauer Productions and the Melbourne Gay and Lesbian Chorus present a concert performance of Stewart Wallace and Michael Korie's ground breaking opera, Harvey Milk for Midsumma 2015.
"The outpouring of grief following Harvey's death and the passion his achievements inspired continues to fuel a movement which, as the call for equal rights in Australia and around the world grows louder, is as important as ever," says producer Cameron Lukey.
"It's taken five years to find the right platform to present Harvey Milk in Australia, and ultimately we've come to the simplest, most obvious answer by joining forces with the Melbourne Gay and Lesbian Chorus (MGLC), a group for whom this story has a special resonance."
"MGLC's roots go back to the San Francisco Gay Men's Chorus [SFGMC], the city where Harvey made his mark," says music director Dr Kathleen McGuire.
"After my brother Lawrence and I heard an SFGMC album for the first time at a party, Lawrence was inspired to start a mixed choir here in Melbourne to help galvanise our community, which at the time was being splintered by the effects of AIDS/HIV. MGLC celebrates its 25th anniversary in 2015 and we are deeply honoured to be part of this momentous opera presentation."
For McGuire, who recently co-composed and directed the acclaimed oratorio Street Requiem, this project has great personal synchronicity.
"I lived in San Francisco for 13 years and conducted the City's 25th and 30th anniversary commemorations of Harvey's death. Having met and known many of the people depicted in the opera, it's a full circle moment for me to be able to bring this story home."
Harvey Milk also presents a rare opportunity for opera to portray and celebrate a community that has given immeasurably to the art form.
"Where would opera be without the GLBTQI community? Without its audiences, creatives and performers?" says Lukey. "Harvey Milk is one of the only operas to depict openly gay people and it's about time the art form reflected that."
"Together with the MGLC, we've stripped the piece back, performing excerpts that will finally allow us to share Wallace and Korie's powerful music and Harvey's indelible legacy. This is our way of contributing to the equal rights conversation in Australia."
After acclaimed productions in Houston, New York, San Francisco and Berlin, composer Stewart Wallace and librettist Michael Korie (whose musical Doctor Zhivago premiered in Australia and is now heading to Broadway) have been following the progression of this incarnation since 2010, and are "thrilled to see Harvey Milk performed in Australia."
Conductor: Kathleen McGuire  Cast: Tod Strike, Jacob Caine, Nigel Huckle, Donna-Maree Dunlop, Jerzy Kozlowski  Featuring: Melbourne Gay and Lesbian Chorus along with 16 of Melbourne's brightest young opera & music theatre talents  Accompanist: Toni Lalich  Producers: Michele Bauer & Cameron Lukey
Harvey Milk – the opera in concert
St Kilda Town Hall, 99A Carlisle St, St Kilda
Season: 7 – 8 February 2015
Bookings: www.midsumma.org.au
For more information, visit www.leftbauerproductions.com for details.
Image: courtesy of Left Bauer Productions