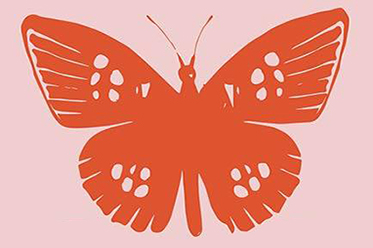 36 years ago today, in commemoration of the Stonewall Riots, several hundred gays, lesbians and straight supporters gathered at Taylor Square and followed a truck with a small music and sound system down Oxford Street to Hyde Park. Without them, Mardi Gras wouldn't be where it is today, we thank and celebrate the 78ers, the pioneers of Mardi Gras.
Sydney Gay and Lesbian Mardi Gras is one of Australia's most famous and well-loved events, bringing thousands of visitors to Sydney to join in the celebrations. It captures the imagination of Australia's LGBTQI and mainstream communities, taking over the city for weeks on end, culminating in the world-famous Parade: a colourful and dazzling night of pride, celebration and self-expression.
So how did Mardi Gras reach this iconic status? The ironic thing is that the key reason for its success was the opposition it faced when it began. The first march took place on Saturday 24th June 1978 at 10pm and it was met with unexpected police violence.
Mardi Gras was Sydney's contribution to the international Gay Solidarity Celebrations, an event that had grown up as a result of the Stonewall riots in New York. Mardi Gras was one of a series of events by the Gay Solidarity Group to promote the forthcoming National Homosexual Conference, and offer support to San Francisco's Gay Freedom Day and it's campaign against California State Senator John Brigg's attempts to stop gay rights supporters teaching in schools. It was also intended to protest the Australian visit of homophobic Festival of Light campaigner Mary Whitehouse.
Several hundred gays, lesbians and straight supporters – some in fancy dress and some simply rugged up against the cold – gathered at Taylor Square and followed a truck with a small music and sound system down Oxford Street to Hyde Park. As revellers joined in along Oxford St, the police harrassed the lead float along the route and when the march stopped in Hyde Park, where telegrams of support were to be read, police confiscated the lead float truck and arrested the driver Lance Gowland.
Angered by this, 1500 revellers diverted up William Street to Darlinghurst Road, where the police had closed the road. At this point the police swooped and violently arrested 53 men and women, many of whom were beaten in cells. Over the months that followed more protests and arrests took place and the actions of the police came to be seen as heavy handed.
By April 1979, the parliament of New South Wales repealed the NSW Summary Offences Act legislation that had allowed the arrests to be made and created a new Public Assemblies Act which meant that Sydneysiders no longer had to apply for a permit to have a demonstration. They simply needed to inform the police. That year (1979), up to 3,000 people marched in an incident-free parade.
Thank you to Sydney Gay and Lesbian Mardi Gras and the Sydney Pride History Group for the historical information contained in this article.
For more information, visit: www.mardigras.org.au or www.camp.org.au for details.
Image: courtesy of Sydney Gay and Lesbian Mardi Gras