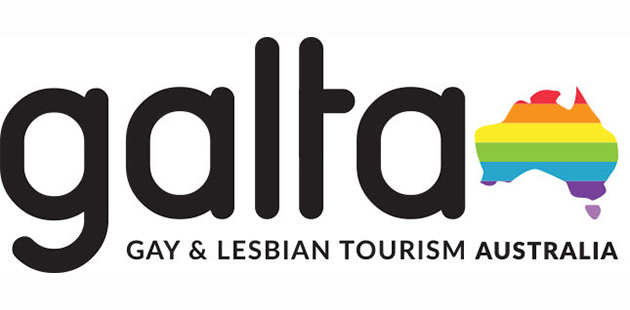 Gay and Lesbian Tourism Australia (GALTA) has announced that a fresh new face for the organisation will be launched this evening in Melbourne, along with a revitalised consumer brand and marketing focus.
Launching tonight to key tourism industry partners at Melbourne's iconic Tolarno Hotel in St Kilda as part of the city's Midsumma Festival, the new direction is led by a renewed consumer brand, Visit Gay Australia – reflecting GALTA's commitment to promote Australia as a must-see destination.
GALTA President Rod Stringer said the rebrand is part of GALTA's push to connect gay and lesbian travellers from around the world with the range of quality tourism experiences offered by its members.
"We've seen other global destinations increase visitation from the LGBT market in recent years and Australia needs to remain active in marketing directly to these consumers to be competitive," said Mr Stringer. "This is a key role for GALTA, in partnership with state and national tourism bodies, and a first step for us was to create a much stronger consumer platform."
"The new look and feel of our corporate and consumer brand reflects a professional, friendly and distinctly Australian personality and the launch of Visit Gay Australia, in particular, gives us a central position to more effectively promote our members to LGBT travellers."
Visit Gay Australia will initially be activated via social media and digital activities with handles established across Facebook, Instagram and Twitter. A new website will be launched next month to coincide with the Sydney Gay and Lesbian Mardi Gras.
Mr Stringer said that the decision to lead with Visit Gay Australia was to provide a strong invitation, in line with the approach of other tourism bodies such as Tourism Victoria's Visit Victoria consumer platform.
"We felt it was important to align with this approach and the decision to position this as gay Australia is intended to embrace the diversity of our audience in a unified way that will be given depth across our various marketing activities," said Mr Stringer.
"Our new website, which will be launched in Sydney next month during Mardi Gras, has travel content tailored to families, lesbian travellers and gay men and will be regularly refreshed with travel blogs and direct feeds from our social media pages to ensure fresh and diverse holiday inspiration."
GALTA Members are being encouraged to follow Visit Gay Australia across the new social media platforms, share content to help grow GALTA's following by using: #visitgayaustralia , and to promote the various handles to your guests and colleagues.
For more information, visit: www.galta.com.au or www.visitgayaustralia.com.au for details.
Image: New GALTA Logo (supplied)