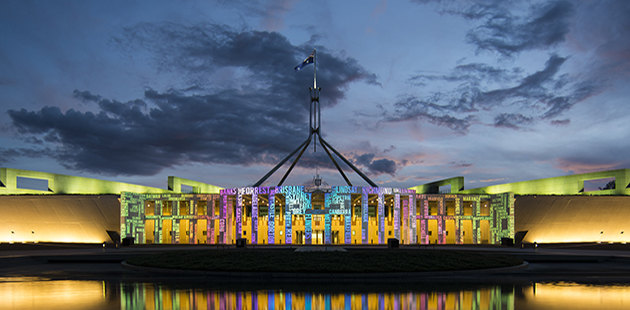 The Government has confirmed its intention to hold a plebiscite on marriage equality, with $160 million committed to a plebiscite in the 2016/17 Federal Budget.
"Fairness and equality for all Australian shouldn't cost a cent," said Australian Marriage Equality National Director, Rodney Croome. "The Budget has confirmed just how costly a plebiscite will be, and how wasteful given Parliament could pass marriage equality tomorrow."
"Corporate, political and religious leaders, and mental health experts, have all raised concerns about a plebiscite. We call on the Government to drop its plan for an expensive and unnecessary plebiscite and spend this money on essential services instead."
"Regardless of who wins the next election we need to build support in the community and parliament, and in the lead up to the next election. In our largest election campaign ever, AME will be running campaigns in more than 30 seats across Australia to win over candidates and communities."
"If the Coalition remains committed to a plebiscite and is returned to government we will run a 'yes' campaign that unites Australians behind a reform that reflects our nations' values of fairness and equality," Mr Croome concluded.
For more information, visit: www.australianmarriageequality.org for details.
Image: Parliament House, Canberra