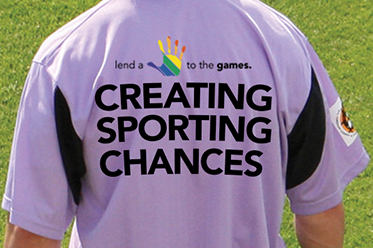 Darwin will be hosting the 3rd Asia Pacific Outgames from 10-16 May 2014 and they are looking for around 600 friendly volunteers to help make this event a success!
The Outgames brings together the lesbian, gay, bisexual, transgender and inter-sex (LGBTI) community of the Asia Pacific region, in a week-long festival of sport, culture and human rights.
There are 18 sports on offer which all need volunteers. Each sport requires a team of dedicated volunteers including umpires, referees, technical officials and scorekeepers.
The Outgames also need a range of volunteer behind the scenes event roles, as well as people who are able to just lend a hand. A voluntary team is also required to ensure the Human Rights Forum is run to meet international conference standards.
"Volunteers are invaluable to the running of the games," says Outgames Board Member Olivia Birkett. "We are looking for people who can commit some time to the Outgames, show initiative and can have a bit of fun while they work hard".
"Whatever your skills and interests are, we will aim to find a role that suits you and supports the event. For a minimum of 10 hours voluntary assistance, you will be provided with a volunteer t-shirt, a participation pack, event accreditation and the perks of being involved with this exciting event in Darwin."
A fact sheet about each role is available online, and volunteers can now register their interest to take part in a variety of roles via the Outgames website. For more information, visit:  www.darwinoutgames.com.au for details.
Image: courtesy