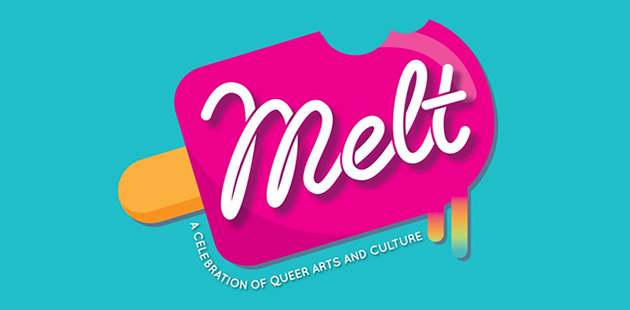 For eleven days in February, Brisbane Powerhouse will host MELT: A Celebration of Queer Arts and Culture alongside the 16th annual Brisbane Queer Film Festival. 
Music, cabaret, comedy, circus, visual arts and community panels – not to mention films – are just some of the offerings the festivals will feature. Performances include: Confessions of a Grindr Addict, Sunny Drake's Transgender Seeking…, Matthew Mitcham's Twists and Turns, Jeff Duff's Bowie Unzipped, and Hex by Award-winning choreographer James Welsby.
Other highlights include the deeply atmospheric and beautiful photography collection by Visual Artist, Joel Devereux, Brisbane Pride Festival Comedy Gala, Vulcana Women's Circus' Ladies Lounge Cabaret, Ruth Gardner's world premier Ruth: The Musical, 5 Lesbians Eat a Quiche and the legendary Paul Capsis.
"Our very first MELT: A Celebration of Queer Arts and Culture brings together over 30 queer local, national and international artists," says MELT Festival Director, James Lees .
"We put the call out to artists and the submissions started flowing in with great fervour and enthusiasm. We found we had shows of every conceivable form to bring together for this very first festival – almost like moving into a brand new, but empty, house and needing to fill it with art, music, furniture and life."
In 2015, Brisbane Queer Film Festival (BQFF) celebrates its 16th birthday with an exciting transition to Palace Centro Cinemas, showcasing 16 high-quality film sessions that will inspire, entertain, and celebrate the strength and diversity of the international LGBTIQ community.
From the Opening Night Gala where heart-warming drama The Way He Looks will be presented; to the Rosemary's Baby inspired horror film Lyle; and the Australian double documentary screenings of Croc-A-Dyke Dundee and Limited Partnership, there's truly something for everyone.
Whether you're after inspiration, entertainment or just an excuse to enjoy a great party, come and join us at MELT and BQFF. For more information, visit: www.brisbanepowerhouse.org for details.
Image: courtesy of Brisbane Powerhouse