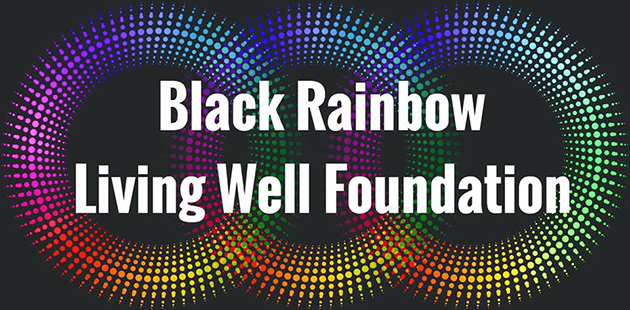 In Australia same-sex attracted and gender diverse Australians are said to exhibit up to 14-times-higher rates of suicide attempts than their heterosexual peers.
For Indigenous Australians deaths by suicide are 1 in 24. International research tells us that as Indigenous LGBTI people we are at risk of suicide in the 40-45 percentile range.
Black Rainbow Australia aims to create new ideas and deliver solutions to prevent suicide in Indigenous LGBTI Australians. The foundation also aims to provide funding to conduct research into suicide in Indigenous LGBTI communities, and create a Black Rainbow National Leadership Group.
In January, they turned to crowd funding to establish themselves as the first ever mental health and suicide prevention support service dedicated to Aboriginal and Torres Strait Islander LGBTI people. The campaign details a five-phase action plan so the foundation can gather research as well as provide access and help to Indigenous Australians on a national level.
The overall campaign goal is $100,000 – with 18 days to go, just under $6,000 has been pledged to achieve their 'tipping point' of $25,000 to undertake phases 1 to 3 of their action plan.
The Black Rainbow Living Well Foundation aims to provide culturally responsive social and emotional wellbeing, mental health, and suicide prevention support services and resources within the context of their Indigeneity and multiple sexualities and gender diversity.
They also aim to contribute positively to the broader discourse of social and emotional wellbeing, mental health, and suicide prevention. Perhaps the most important part of their campaign is to send a message to our Aboriginal and Torres Strait Islander brothers and sisters – be they lesbian, gay, bisexual, brotherboy, sistergirl, transgender, intersex, queer or even unsure – that it's okay to be YOU.
For more information about Black Rainbow Australia, visit: www.startsomegood.com/blackrainbow or www.facebook.com/BlackRainbowAustralia for details.
Image: courtesy of Black Rainbow Australia