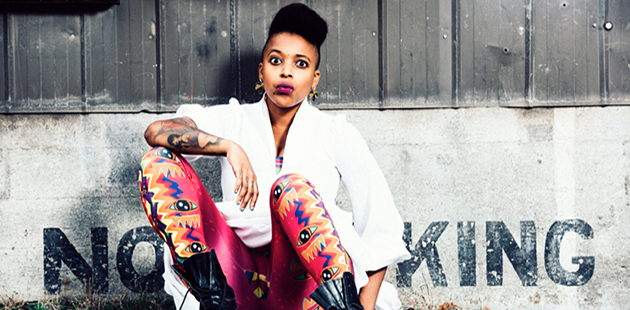 Exploring the life story of Beni Lola through cabaret with performances from some of Melbourne's finest artists, Auto Bio Queen will make its debut at The Butterfly Club: 26 – 31 July 2016.
From the time she was old enough to lip sync Beni Lola (Natasha Jynel) knew that she wanted to be a Drag Queen. There was just one problem. Girls can't be Drag Queens, right? Inspired by Todd Solondz's Palindromes and Jonathan Caouette's Tarnation, follow Natasha Jynel on a journey of self-discovery that will touch anyone who has ever felt like they were looking for somewhere to belong.
What started as an autobiographical film by Natasha Jynel called HOPE – has developed into a live production that looks at the themes in life that tie us all together, and how the story of one can connect us all. From the gentlemen's club as stripper, Viva La Revolution to the main stage as Bio Queen Beni Lola – nothing is off limits in this honest story of confusion, exploration and acceptance.
Fresh from her debut performance at the Adelaide Cabaret Festival with Finucane & Smith, Beni Lola is finally bringing to the stage the first instalment of her much anticipated autobiographical production with performances from Frankie Valentine, Kathleen Gonzalez, Miss Jane Doe, Mojo Juju, Zelia Rose, Mama Alto and Karen From Finance.
Auto Bio Queen blurs the lines between autobiography and art, and brings to life the age old question from Mama Ru' if you can't love yourself how in the hell you gonna love somebody else?
Auto Bio Queen
The Butterfly Club, 5 Carson Place, Melbourne
Season: 26 – 31 July 2016 – 8.30pm
Information and Bookings: www.thebutterflyclub.com
Image: Natasha Jynel features as Beni Lola in Auto Bio Queen (supplied)