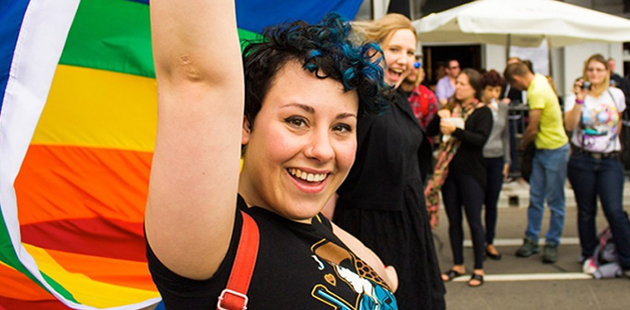 Midsumma has announced a partnership with AGL Energy (AGL) to support the 29th Midsumma Festival and help shine the light on Victoria's diverse, sexuality and gender (DSG) communities.
AGL is one of Australia's leading energy companies and an ASX top 50 company. Its support of DSG communities is endorsed by its board, management and its inclusion network, AGL Shine.
AGL Managing Director & CEO, Andy Vesey said approximately seven percent of AGL employees identify as lesbian, gay, bisexual, transgender and intersex (LGBTI).
"We recently reviewed our policies for LGBTI employees and implemented a LGBTI inclusion strategy," said Mr Vesey. "The opportunity to partner with Midsumma reinforces our commitment to creating an inclusive and open workplace and supporting the LGBTI community."
Midsumma Board Chair Aaron Hockly said the partnership with AGL will help to make the 29th Midsumma Festival bigger and better than ever. "The 2016 Festival is shaping up to be our biggest yet, with some amazing events that will fill our communities' calendars in January and February," said Mr Hockly.
"Midsumma would not be possible without the support of all of our partners and AGL's contribution will help us ensure we can continue to provide a safe and fun space for Victoria's diverse, sexuality and gender communities to celebrate."
Midsumma is Melbourne's premier annual queer arts and culture festival and one of the world's top five LGBTI festivals. Running over three weeks, celebrating diverse, sexuality and gender through a range of arts, culture and community events.
The 29th Midsumma Festival will run between 17 January and 7 February 2016 and will showcase over 140 events spanning exhibitions, performing arts, live music, film, social and community events. For more information, visit: www.midsumma.org.au for details.
Image: courtesy of AGL