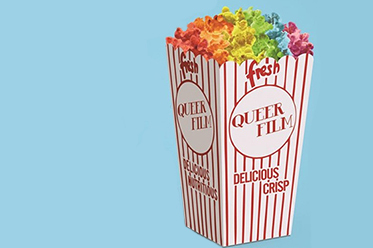 Adelaide is set to shake off some of its winter chill with the launch of the city's newest and most fabulous film festival, the Feast Film Festival, heating up the Mercury Cinema over two weekends from 27 June to 6 July.
Featuring 17 of the best gay, lesbian and queer films from Australia and around the world, including four Australian premieres and 13 films never before screened in South Australia, this will be the first time Adelaide's gay and lesbian cultural festival Feast (running November 15-30) has staged its film program as a mid-year standalone event.
Kicking off in an explosion of sequins and glitter the Feast Film Festival will open on Friday, June 27 with a screening of Australian smash hit comedy The Adventures of Priscilla, Queen of the Desert, followed by a wild opening night Priscilla party featuring DJ Josh.
Highlights of the two-week program include the Australian premieres of comedy Such Good People starring Star Wars and Mission Impossible II actor Kee Chan, who will be present for a post-screening Q&A session, coming of age story Boy Meets Girl featuring Twilight star Michael Welch, lesbian romance Tru Love and documentary To Be Takei, about beloved Star Trek actor turned gay rights activist and internet phenomenon George Takei.
Adelaide premieres include Brazilian biopic Reaching for the Moon starring Miranda Otto as Pulitzer Prize winning American poet Elizabeth Bishop, outrageous comedy Who's Afraid of Vagina Wolf starring Carrie Preston (True Blood) and Janina Gavankar (The L Word).
Australian documentary Out in the Line-Up which explores the taboos of homosexuality in surfing and the award-winning love story Free Fall, hailed as the "German Brokeback Mountain" for its touching portrayal of a forbidden love between two police officers.
"The Feast Film Festival program is diverse in style, genre and subject matter with films from all around the globe, but the one binding feature is that they remind us of our humanity and of our need for love, laughter, empathy and compassion – as well as to sometimes be darn right silly," Feast artistic director Catherine Fitzgerald said.
"Winter is a wonderful time to snuggle down in the cinema, open our hearts and minds and focus a lens on different worlds. I am so excited to be able to bring these fabulous LGBITQ films to Adelaide for everyone to enjoy in this brand new winter film festival."
For more information and the complete program, visit: www.feast.org.au for details.
Image: courtesy of Feast Festival