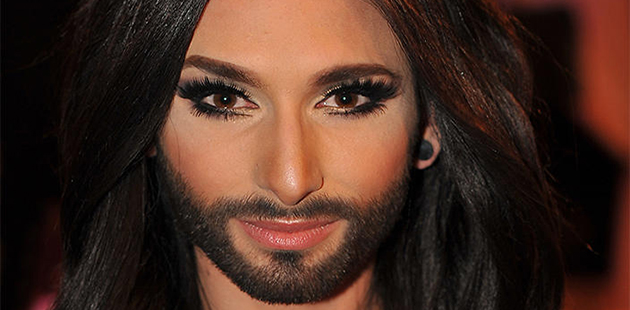 Adelaide's annual Feast Festival kicks off its 19th year this weekend with the best of international and local queer art and culture. A plethora of special events are lined up, including Feast favourites; Pride March, Opening Night Street Party and Picnic in the Park.
Conchita Wurst's arrival is imminent, performing in the nearly sold out Art of Drag: A Night with Conchita, as well as her discussion and book signing of her biography, Being Conchita – 'Adelaideians' and Eurovision fans alike will be spoilt for choice. Australian Pride Network takes a look at a few events worth checking out:
2015 Homosexual Histories Conference
Friday 13 & Saturday 14 November – all day
Coinciding with the fortieth anniversary of the decriminalisation of male homosexual activity in South Australia, the Conference brings together over sixty South Australian, national and international presenters including academics, activists and community members. Themes span recording, sharing and preserving our LGBTIQ history, activism, life courses, ageing, sex, sexuality, gender, inclusion/exclusion, youth perspectives, queer creative practice – performance, film, writing, visual and digital art and more.
Pride March Adelaide
Saturday 14 November – 5.30pm
Celebrate Adelaide's LGBTIQ love, strength and rainbow diversity of our many sexualities and genders in the annual Pride March through the centre of the city. This year's March brings together more community groups, community members, supportive businesses, activists and friends than ever before in one huge, magnificent parade from Victoria Square through the streets of Adelaide to Feast's Opening Night Street Party.
Opening Night Street Party
Saturday 14 November – 6.00pm
The laneway street party will envelope George Street in the West End of Adelaide, which is to be hosted by Best Cabaret Adelaide Fringe Award winner, Yana Alana. You can expect this year will be one 'hell of a party' with performances from the XFactor's Barry Conrad, Adelaide icon Quentin Kenihan, AUSLAN interpreter extraordinaire Lorraine Butler and local superstar DJ Josh.
The Art of Drag – A Night with Conchita
Sunday 15 November – 6.30pm
The Austrian bearded lady and drag queen phenomenon wowed the world in 2014 when she won the Eurovision contest with entrant song, Rise like a Phoenix. Conchita will be joined by Adelaide icon Vonni to host this special event that promises to be feather filled and fabulous. This will be Conchita's very first time performing live in Australia and will feature a fantastic line-up of local and interstate drag artists.
Being Conchita Book Signing
Tuesday 17 November – 4.30pm
ABC radio presenter and Sunday Mail columnist Peter Goers will join Conchita in the Feast Lounge for an intimate conversation and readings from her new book Being Conchita: We Are Unstoppable, followed by a personal signing of the book.
Queer Station
Sunday 22 November – 11.00am
Last years Queer On Queens drew record crowds to this fun, family friendly frolic. This year we're moving one train stop closer to town at Station Place, Hindmarsh. With a fashion parade hosted by the inimitable Barbra Windsor-Woo, spend the afternoon amongst local traders, fine food and fantastic live music featuring the Bec Gollan Trio, Tracey Guest, Juno, Mel Pier, Suzie Craig and Mark Simpkin of the Moss Group.
The Dolphin Disco Cruise
Friday 27 November – 6.00pm
Last year this event was a total sell-out, so we're back with an even bigger boat! Dress up, drag up, bring a warm fur coat (faux of course!) and then it's anchors away for the campest cruise since Florence Henderson did a guest spot on the Love Boat. Drinks, DJ's and special performances always make this a Feast favourite.
Picnic in the Park
Sunday 29 November – 11.00am
Bring a picnic rug and come celebrate the last day of Feast Festival in the leafy surrounds of Pinky Flat on the banks of the River Torrens/Karrawirra Parri. This family friendly frolic is always one of Feast's most popular events and this year sees the return of all your favourites including the Feast Dog Show, a tug-of-war with the Metropolitan Fire Service, DJs from Hit 107 as well as gourmet food vans and great South Aussie wine, cider and beer.
Picnic After Party
Sunday 29 November – 6.00pm
Pack up your picnic at Pinky Flat, put on your dancing shoes and head over to the Feast Lounge, Lion Arts Centre Courtyard to party until the wee hours with local superstar DJ Josh and special guests. Help us celebrate the last party on the Feast calendar before we start planning our massive 20th birthday festivities!
Later in the week, Australian Pride Network will take a look at some of the performing and visual arts on offer. The 2015 Feast Festival runs 14 – 29 November. For more information, visit: www.feast.org.au for details.
Image: Conchita Wurst (supplied)